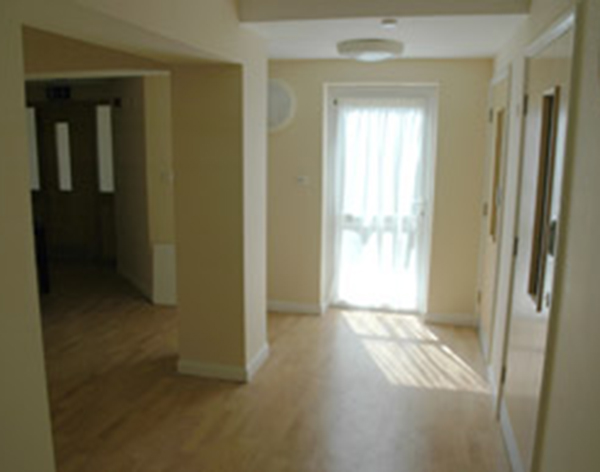 United Lincolnshire Partnership NHS Trust has joined the growing number of UK health authorities to benefit from PERKO POWER controlled, concealed door closers.
The Trust provides hospital services to the county from eight hospital sites. Initially, the Trust trialled the PERKO POWER concealed door closer in a high usage area, where it would be in operation 24/7, 365 days a year. Staff were so pleased with its performance that the estates management department has now recommended the product for use whenever any closer needs replacing in Trust buildings.
PERKO POWER is setting the standard for door closers in the health sector, where, in addition to its performance accreditations, the closer's concealed nature is delivering benefits of specific relevance to healthcare environments.
From a performance perspective, PERKO POWER boasts a host of independently verified technical approvals, including fire testing on 30 and 60 minute fire doors to BS EN 1634, opening forces that enable doors to comply with BS 8300 and Approved Document M, and CE marking,
With cleanliness and hygiene of paramount importance, the closer's concealed mounting offers minimal surfaces on which dust and potentially harmful detritus can accumulate. The design also reduces the burden on cleaning staff.
Vandalism of doors can also pose a risk to the safety of a building's occupants, particularly where fire doors are concerned. Totally concealed when the door is closed, and barely visible when the door is open, PERKO POWER presents very little opportunity for the would-be vandal to damage its mechanisms and render the door useless.
On an aesthetic level, the concealed design also means the closer will not have a detrimental effect on the appearance of either the door or overall interior. This enables designers and managers to create the more homely, less institutionalised appearance which is recognised to benefit well-being of patients.
In safety terms, PERKO POWER is an ideal solution for areas such as psychiatric facilities and secure units that require anti-ligature measures. Total concealment of the door closer means that, when the door is closed, the closer poses no risk to patients and clients. Additionally, PERKO POWER can be installed towards the bottom of the door jamb to further reduce the risk of ligature.
Like United Lincolnshire NHS Trust, estates managers and specifiers are also recognising that such benefits are equally applicable to areas that might not be considered high risk. As a result, PERKO POWER is being adopted for general situations where its fire performance, durability and accessibility credentials make it an ideal choice for many types of doors throughout healthcare establishments.