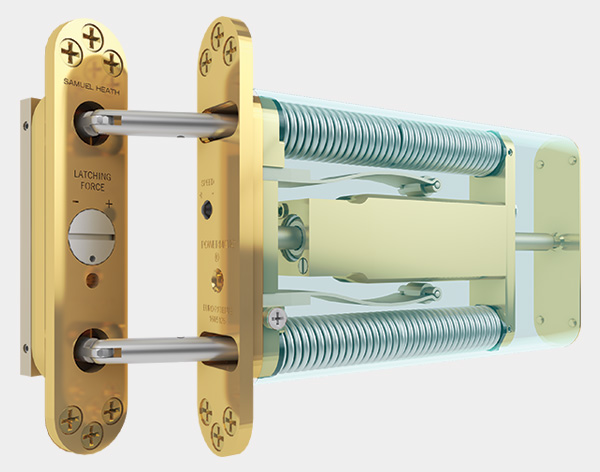 PERKO POWER controlled concealed door closer
PERKO POWER is one of the world's most advanced controlled, concealed door closers. It delivers outstanding performance and reliability, and possesses many unique features that deliver benefits to fire and non-fire door applications in housing, hotel, education, healthcare and many more applications.
Fire and Safety
Approved to UL 10B, UL 10C and UL 228
ANSI 156.4 approved, 500,000 cycles
Accessibility
Ultra efficient mechanism (exceeds threshold of 55% efficiency)
Contributes towards the achievement of ADA compliant door sets.  These regulations apply to the entire doorset in-situ and, therefore, no door closer an claim compliance on its own
Performance and quality
Factory production control to BS EN ISO 9001: 2015
Suitable for doors up to 175lbs in weight and 36″ wide
Suitable for latched and unlatched installations
Can be used with electronically powered hold-open devices
Adjustable closing speed and power latching action
Endurance tested to 500,000 cycles
Unique twin power mechanism
10-year guarantee
Protected by worldwide patents
On-site technical advice
Metal frame fixing bracket available
Fire test and product information can be obtained from the downloads section on the right hand side of this page.